As the reference in pickles in France, Reitzel acts everywhere it is established to develop sustainable agricultural sectors and to enhance the value of the fruit of the earth in healthy and tasty products that it markets under private label and under its own brands:
HUGO: French gherkins in supermarkets and for professionals in the food industry
Jardin d'Orante: for the supermarket network
Hugo Reitzel: for food service professionals
Bravo Hugo ! : for specialized organic networks
Reitzel is the only player in the sector to work in chains, in the tradition of its founder Hugo Reitzel. The family-owned company's mission is to cultivate gherkins and transform them into delicious pickles, with respect for people and nature, wherever it is established.
Its flagship product? the gherkin, which it has been supporting the revival of cultivation in France since 2016.
Since its creation, the company has been able to perpetuate its know-how with the same philosophy: that of forging privileged links with farmers, as close as possible to the growing areas, and transforming their vegetables into tasty products, in line with consumer expectations.
Reitzel France is historically the result of the merger of 3 companies in the pickle business, acquired successively by the group: the Bésiers canning factory in Castelsarrasin, the BRIAND canning factory in Bourré, and the CHRIST company in Connerré.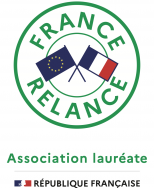 The production is today distributed on 2 factories, in Monrichard Val de Cher and Connerré. The head office of the company is located in Paris. Our production workshop located in Montrichard Val de Cher is IFS, BRC & BIO certified. The one located in Connerré is IFS & BIO certified.
Since January 2023, Reitzel France has been awarded the PME+ label, the label for independent companies on a human scale with ethical and responsible practices. The PME+ label is awarded after an annual audit carried out by Ecocert environnement, according to a reference framework inspired by the ISO 26000 standard.
In 2022, the French entity obtained a score of 84/100 on the gender equality index. This index is based on four criteria: the gender pay gap, the gap in the distribution of individual increases, the number of employees receiving an increase after returning from maternity leave and parity among the 10 highest paid employees.